W2-IM/PVCP en OranjeVM
Orange Capital Management BV is an official and registered Broker for W2-IM/PVCP.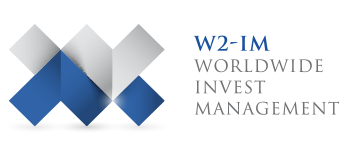 Worldwide Invest Management (W2-IM) is a subsidiary of the Pierre & Vacances – Center Parcs Group, and was created to meet international private and business/institutional investors.
A new branch wich has a single mission : to act as the Group's ambassador and help to raise funds for new projects that are part of ongoing European developments. The nominal goal is to raise the 1 billion Euros needed to carry out these developments.
What types of investors is W2-IM looking for?
They may be family offices, pre-existing investment funds or ones which have been created for a specific project, and of course traditional institutional investors. The Group started by rallying an extraordinary network of European investors, and then widened its activities, reaching out especially to the Asia Pacific region, the Middle East, and Eastern and Central Europe.
What level of profitability can the Group offer its investors?
That all depends on the financing and its scope. The Group would prefer, rather than just giving out figures, to focus on the long-term security provided by a group with investments in over 300 locations, with over 10,000 employees, and 8 million customers each year. When you invest with W2-IM, you are working together with us on a concept that has stood the test of time for several decades! And there is a key factor: we have the same occupancy rates as major hotels situated in major cities.
W2-IM offers tailor-made financial arrangements to its partners in order to match their desire for balance and long-term safety.
OrangeCM on PVCP Book 50 years
Brands of the Accor Hotels and Pierre & Vacances groups
Sofitel
Pullman
MGallery
Grand Mercure
The Sebel
Novotel
Suite Novotel
Mercure
Ibis
Ibis Styles
Ibis budget
HotelF1
Thalassa sea & spa
Pierre & Vacances
Maeva
Center Parcs
Sunparks